Wellness + Lungau =
pure rest and relaxation
Weissenstein Nature Retreat is your place for exclusive wellness in Lungau: Experiences close to nature guarantee pure relaxation and recreation in our premium spa area, which extends over three light-flooded floors.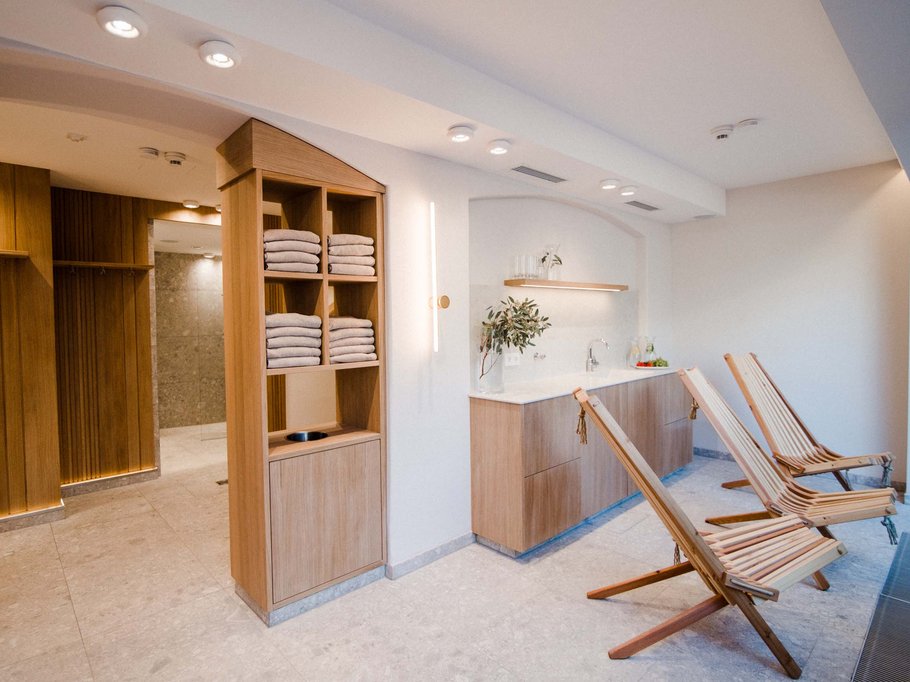 Lungau:
Wellness meets Weissenstein
Find your way back to inner harmony. The peaceful ambience is ideal for consciously being yourself and finding your natural happiness. Get ready for wellness in Lungau with the following highlights on three levels:
Finnish sauna
Organic herb sauna
Infrared lounge cabin
Heated outdoor pool (12x4m)
Pure water from the on-site spring
Rooms for rest and relaxation
Fruit and tea corner
Cosy massage room
Well-equipped gym
Our heated outdoor pool and saunas are open daily from 3:30 p.m. to 8 p.m. - the fitness room and the relaxation and reading room on the 2nd floor are open daily from 7 a.m. to 10 p.m.
On a skiing holiday in St. Michael im Lungau, there are few things nicer than stepping out of your ski boots after a day on the slopes, slipping into your cosy bathrobe, and letting yourself be enveloped by the comforting warmth of our spa area. Let yourself fall into another dimension between real-life and fantasy in the cosy relaxation rooms. Enjoy the gentle scent of the massage oils and the trained hands of our massage therapists in absolute silence. At Weissenstein Nature Retreat, wellness in St. Michael im Lungau is a holistic, mindful, and conscious experience of happiness.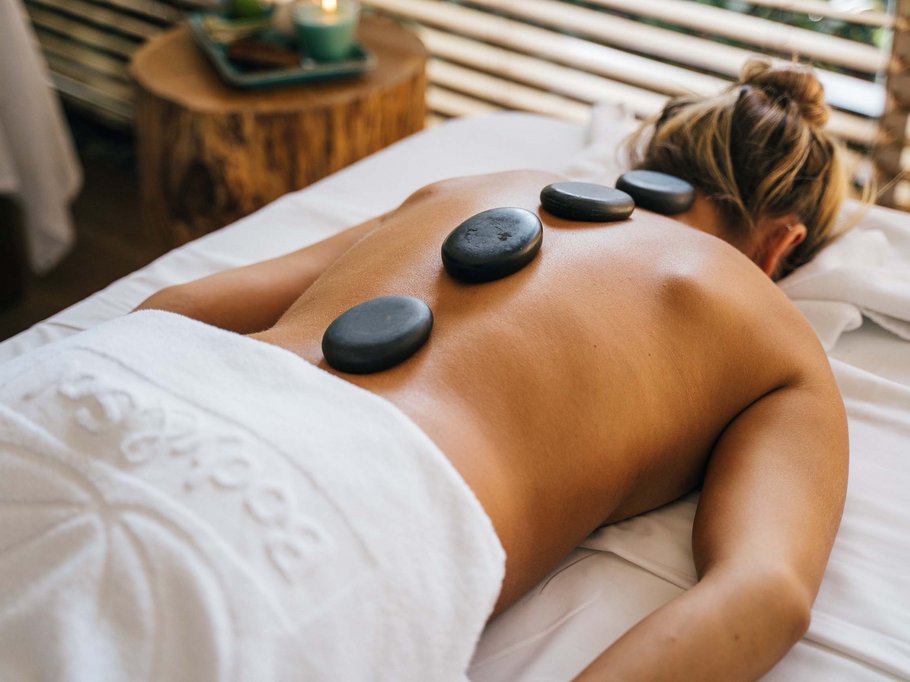 Mindful moments on three levels
Withdraw from the world to find your true self: In our spa area, you'll forget about everyday life for a little while and bask in the blissful experiences of your holiday at our hotel in St. Michael im Lungau. Spread over three floors, there are plenty of spots in our relaxation area to lean back, relax, or snuggle up with your sweetheart.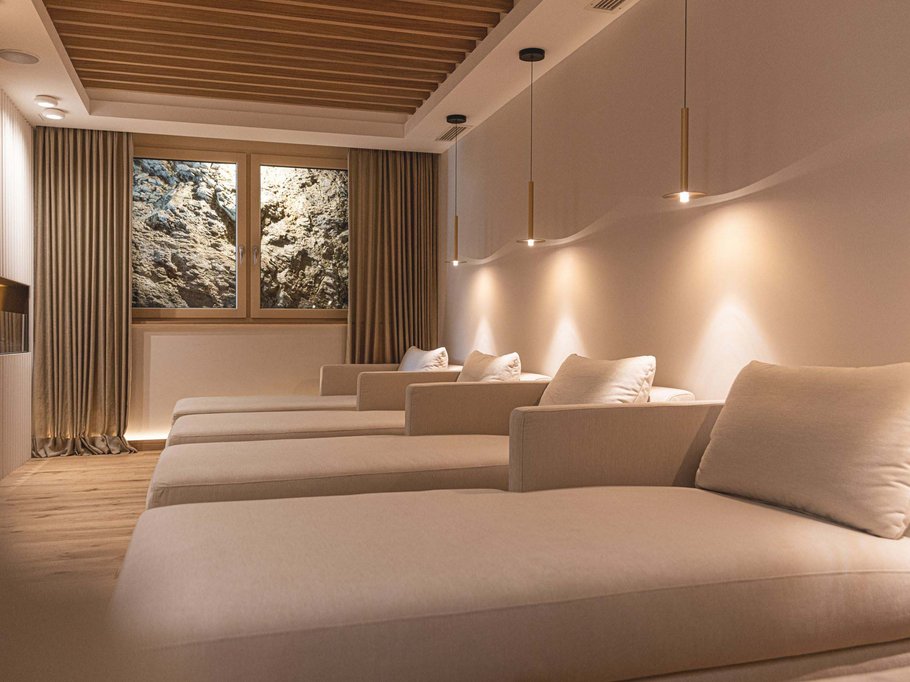 Where your soul begins to fly
Wellness in Lungau means perfect harmony between the inside and outside: At Weissenstein Nature Retreat, the boundaries between here and there disappear, human and nature become one, and your soul spreads its wings and begins to fly. Experience it yourself.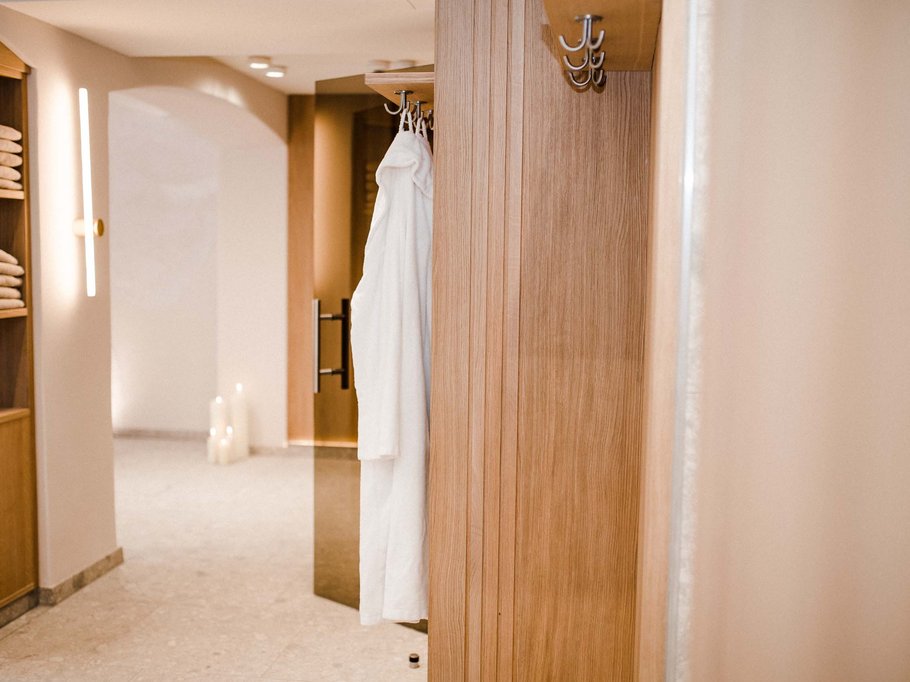 a love letter from Weissenstein
Subscribe to our good news!